Andy and Delia visited the Girls Home in December.
They run a large organisation that works with many orphans all over Latin America, developing media centres and helping develop their vocational skills.
We are keeping our fingers crossed that we too, will have a small computer centre, where the girls can learn to navigate on a computer and also enjoy learning English via a learning programme.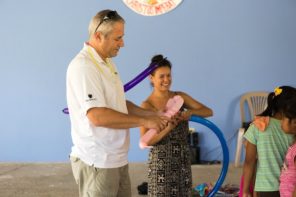 They also did a brilliant magic show, made balloon animals and sung to the girls.